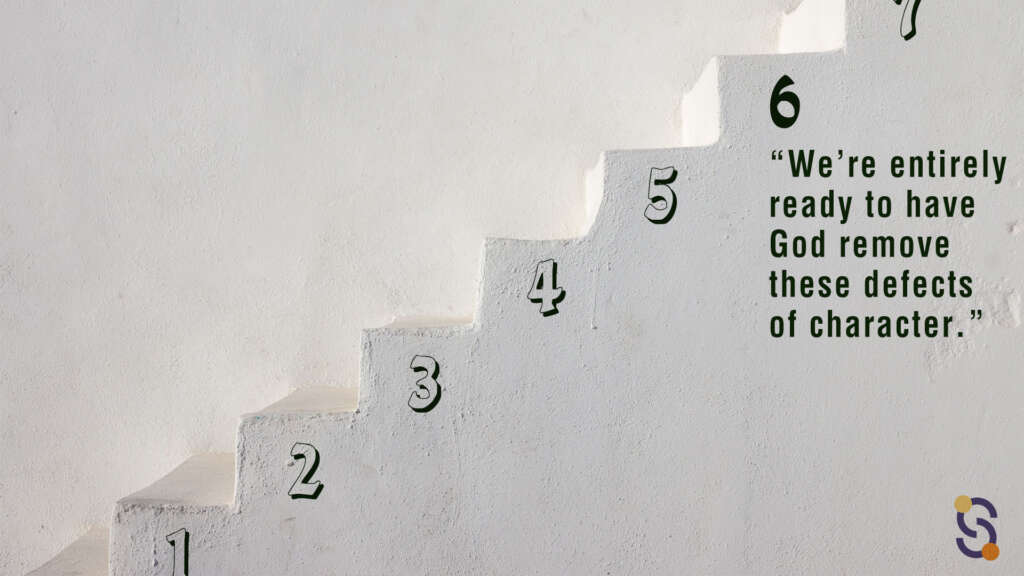 This is a late post, but worth it. June is the 6th month of the year and a month that 12 steppers get in touch with their 6th Step which states, "We're entirely ready to have God remove these defects of character". This is a tall order because, for most of us, we have never been entirely ready to ask God to do anything—much less remove our defects of character! But this is precisely what Alcoholics Anonymous suggests that we do…………and they're suggesting that we do it NOW in Step six.

One of the biggest reasons that we need to become entirely ready to have God remove these defects is that during and immediately after steps 4 & 5 we are acutely aware of our shortcomings because we've just taken a fearless and thorough moral inventory of ourselves (step 4) and confessed/shared this
inventory with another human being and God. (step 5) If we've been thoroughly honest and self-searching about uncovering and owning our defects, it can be overwhelming.
That's why A.A. co-founder, Bill Wilson, was so wise and God-inspired to insert steps 6 & 7 at this point in our recovery journey. Because no human power could have comforted and supported us as strongly as our Higher Power. For many recovering folks, it is at this point in their recovery that they feel closer to God than ever before in their life. Only God can turn humiliation into humility. And ego reduction and the attainment of humility is the primary purpose of faith-based recovery.

Are you feeling entirely ready yet?
Bob O'Dowd
SOZO Executive Director, Emeritus